PUBG Mobile has finally updated to version 2.0 today, Friday (13/5). There are 7 new features of PUBG Mobile version 2.0 that will make the next season even more fun.
7 New Features of PUBG Mobile Version 2.0
PUBG Mobile officially enters the version 2.0 together with the inauguration of the Livik game map and collaboration together EVANGELION and several other new features that are included in the list of 7 new features of PUBG Mobile version 2.0. All players can do update to the latest version from 13 May 2022.
1. Map Livik Officially Released!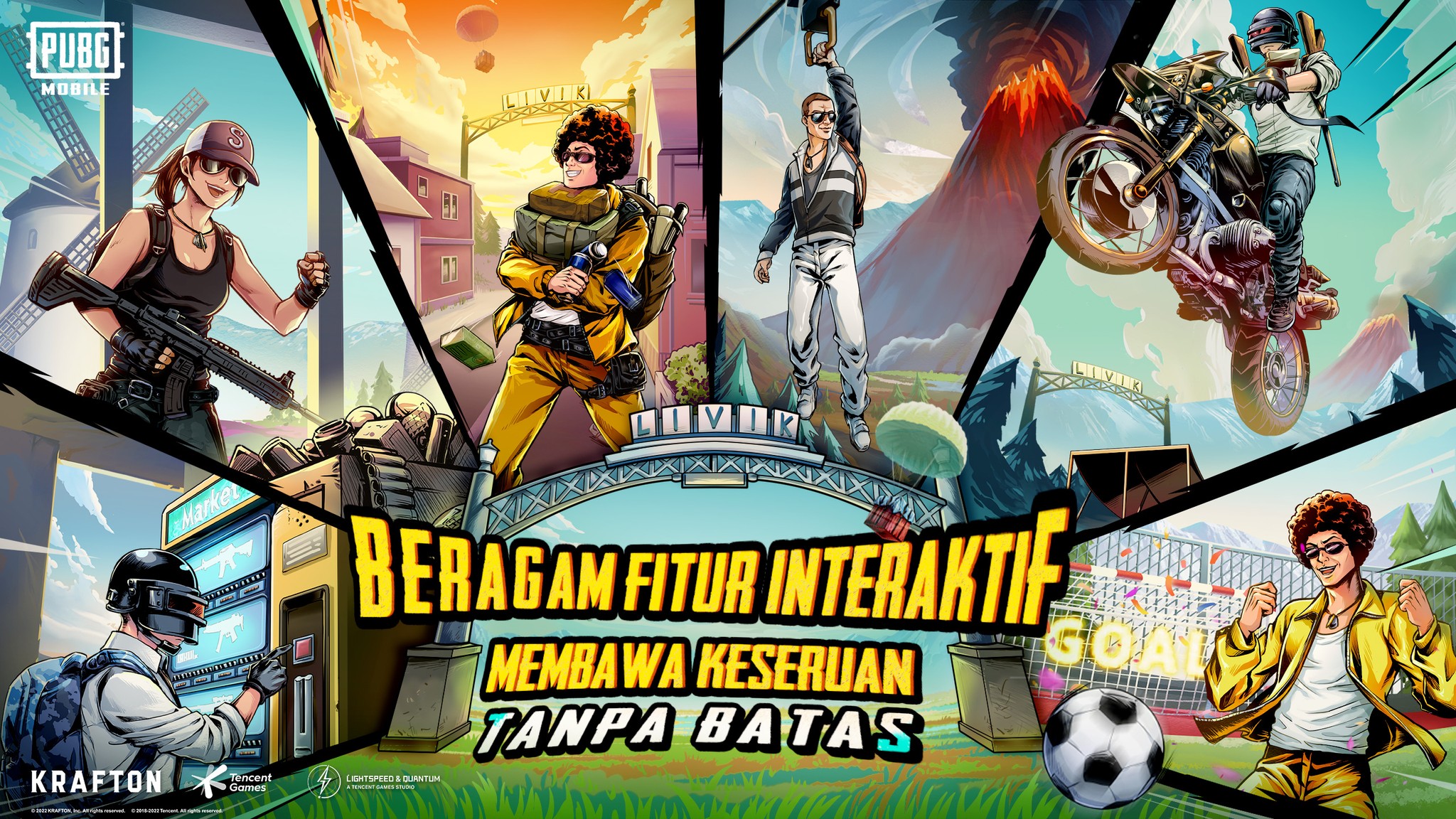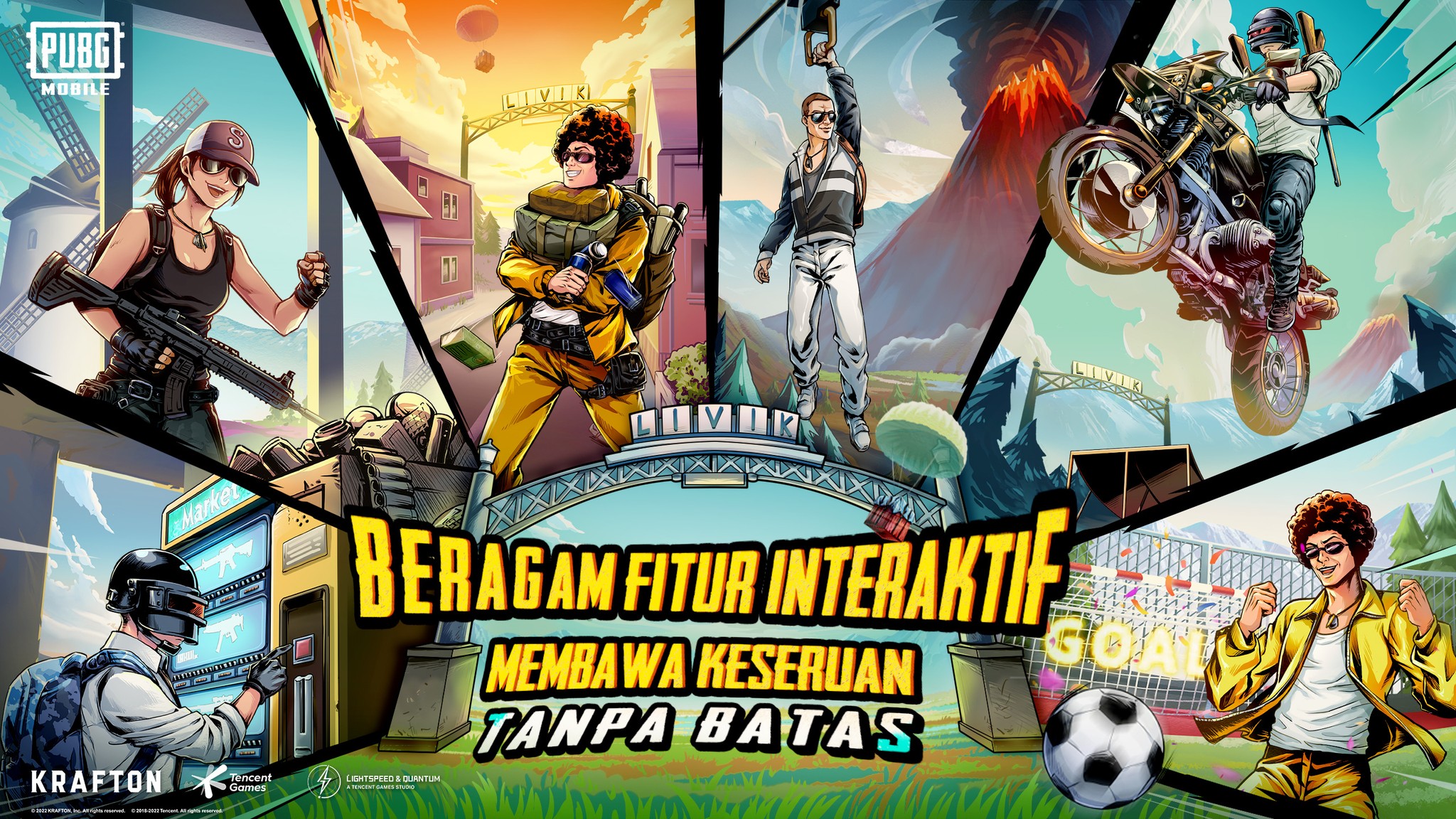 After spending time beta for months, finally the Livik map is ready to be officially released on PUBG Mobile starting May 13, 2022.
Even though it includes a small 2×2 game map, Livik comes with a new design and fun attractions that provide a unique gaming experience for players.
In terms of gameplay, the Livik map now offers various features that were not in the previous version betathat is:
Advanced Supply Zones: A gold colored zone filled with supplies and shop token.
Treasure Maps: Use the treasure map to find supply chests in the game arena.
Soccer Challenge: Test your soccer skills by playing on special pitches. Score goals and earn token as a gift.
Wild Berries: Find wild fruits that can restore your energy.
Airdrop Marker: Marks the location of the drop Airdrop.
and many more!
2. PUBG Mobile X EVANGELION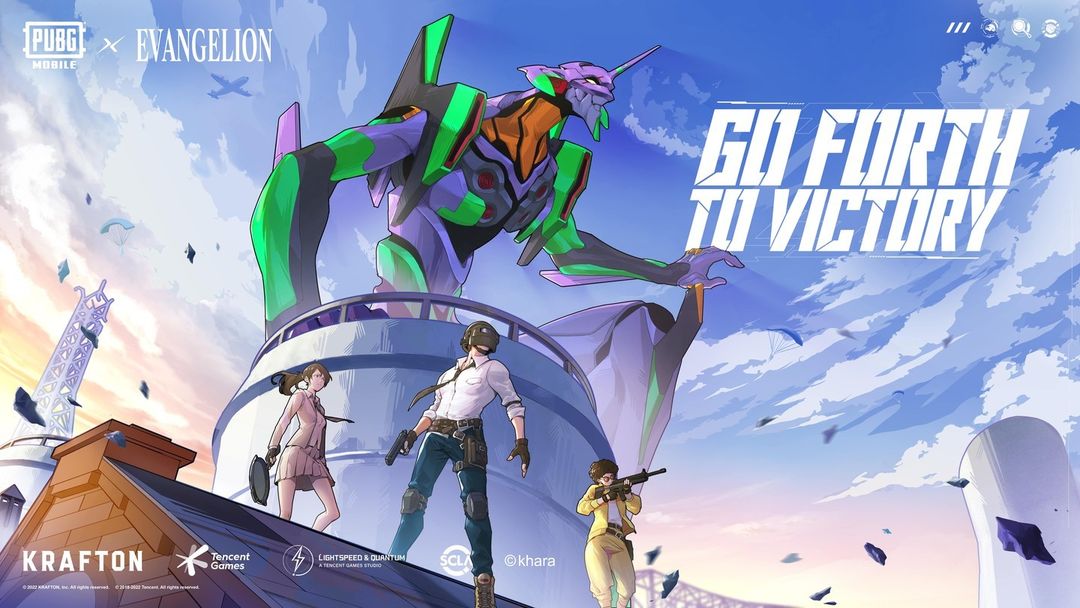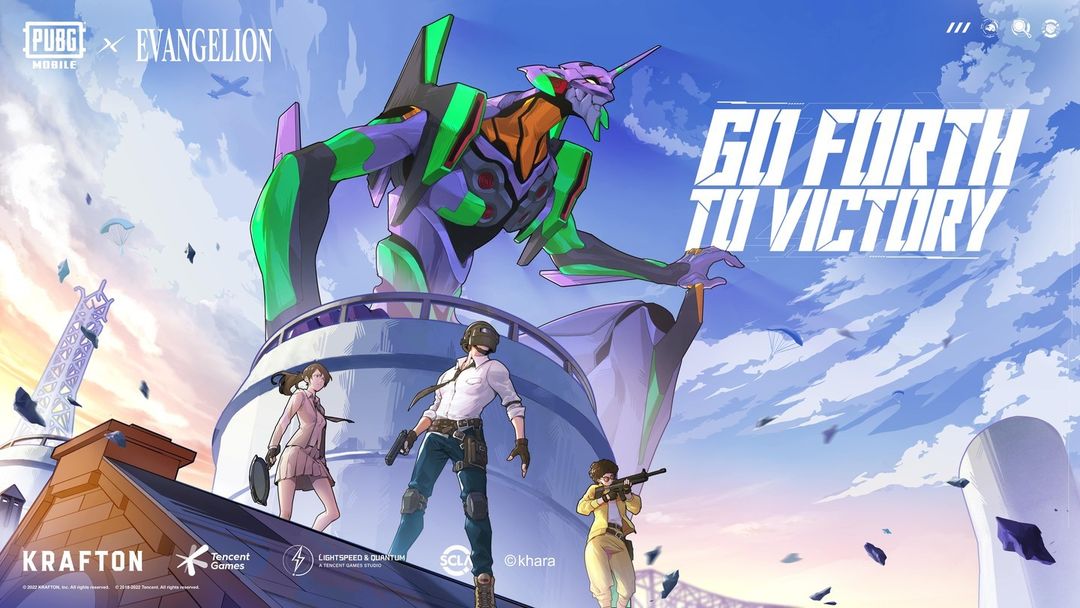 One of the most awaited collaborations, PUBG Mobile X EVANGELION will finally start on May 14 – June 19, 2022.
Apart from the row skin cool from anime EVANGELIONthe players PUBG Mobile can also play special mode while watching closely the battle between 6th Angel and EVA Unit-01 from map Erangel dan Livik.
3. New Vehicle: UTV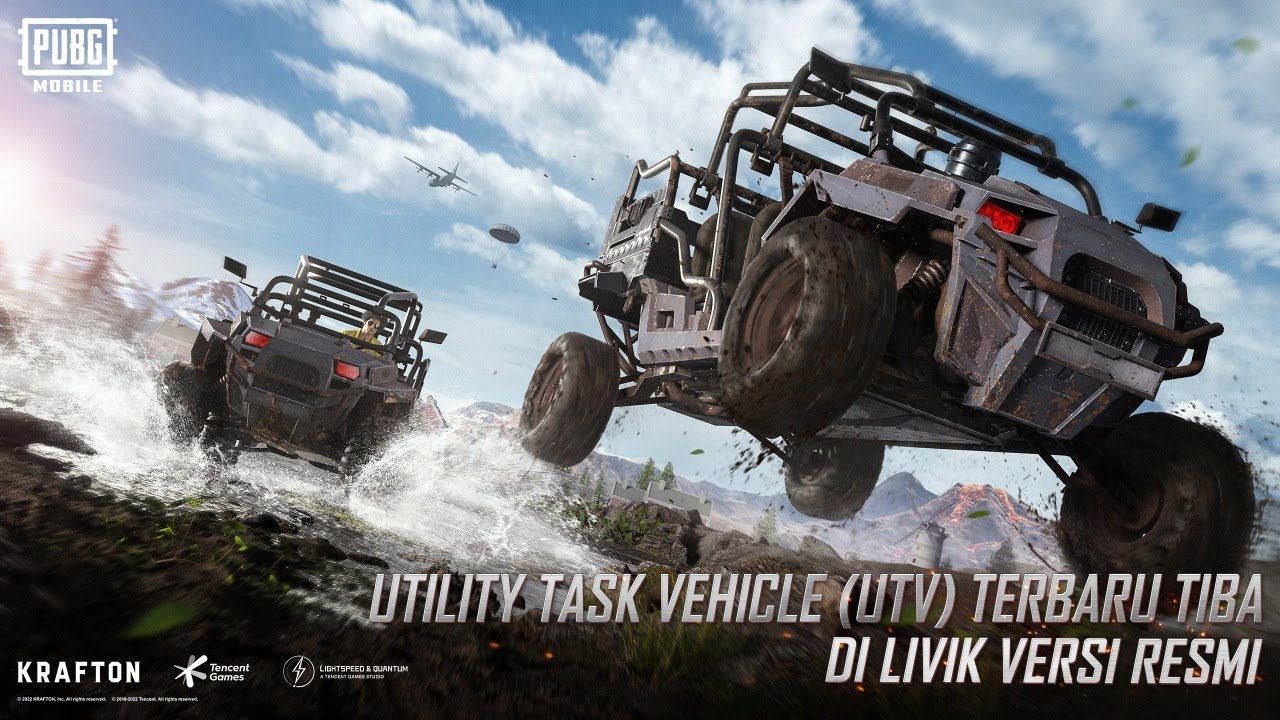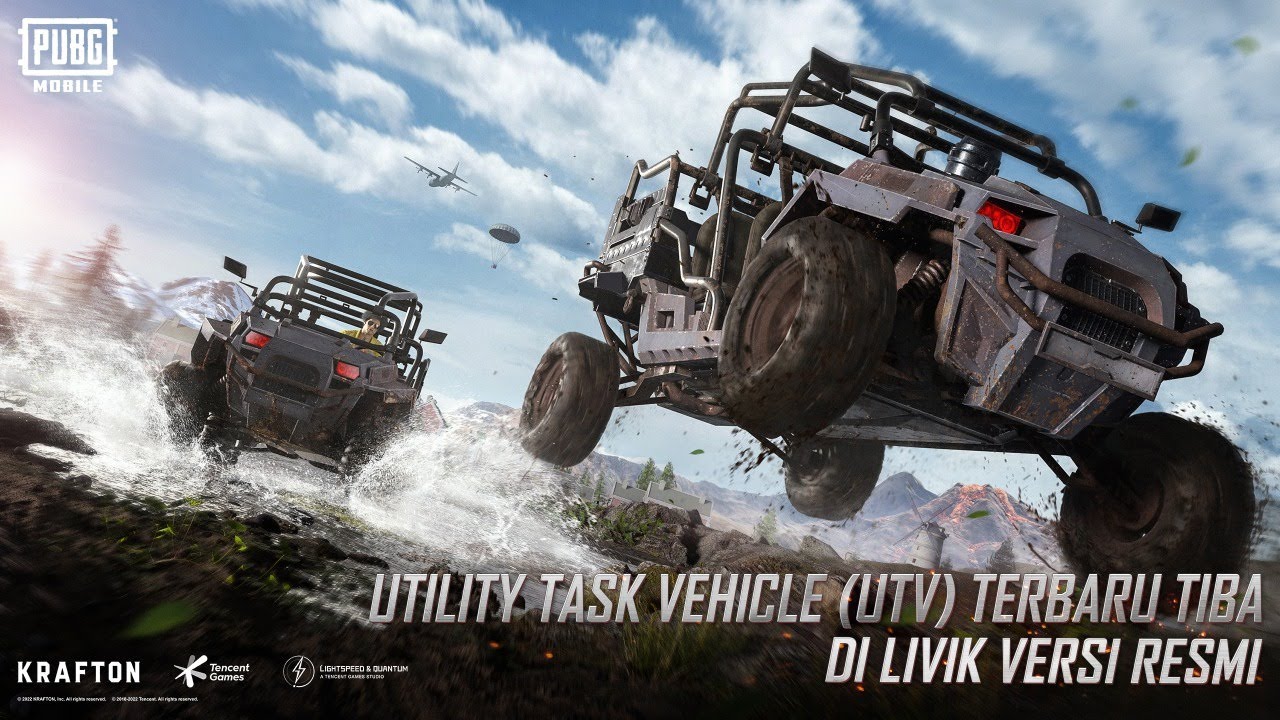 Are you a car lover? Buggy and Monster Truck? You're sure to love the latest vehicles coming to update this time, that is Utility Task Vehicle (UTV). With a capacity of 4 passengers, this tough car can run smoothly on any battlefield.
4. New Features: Emergency Pickup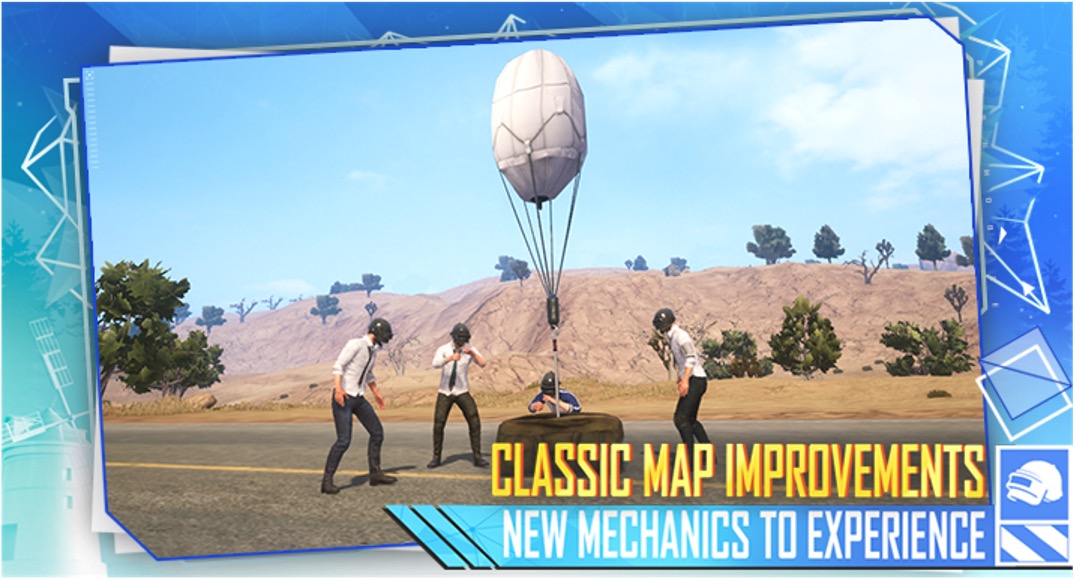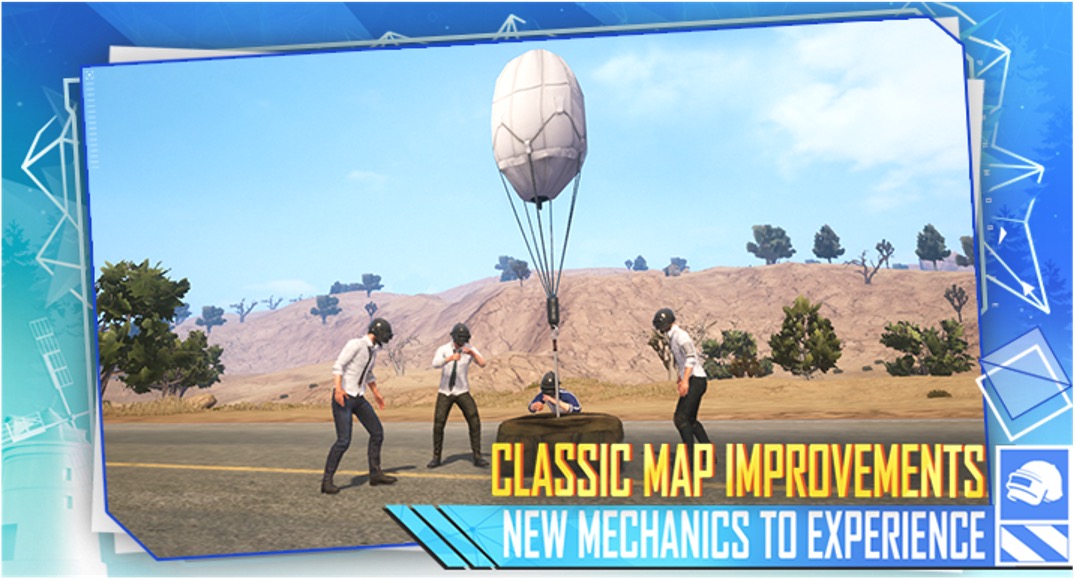 Directions Play Zone not what you predicted? No need to worry about missing the zone, now you can use Emergency Pickup to call the emergency plane that will bring squad-you go straight to the middle Play Zone.
You can also choose to jump anytime and anywhere when you see a safe location to land. Let's try this feature on Erangel and Miramar, mode Ranked nor Unranked!
5. Buff For Weapons Shotgun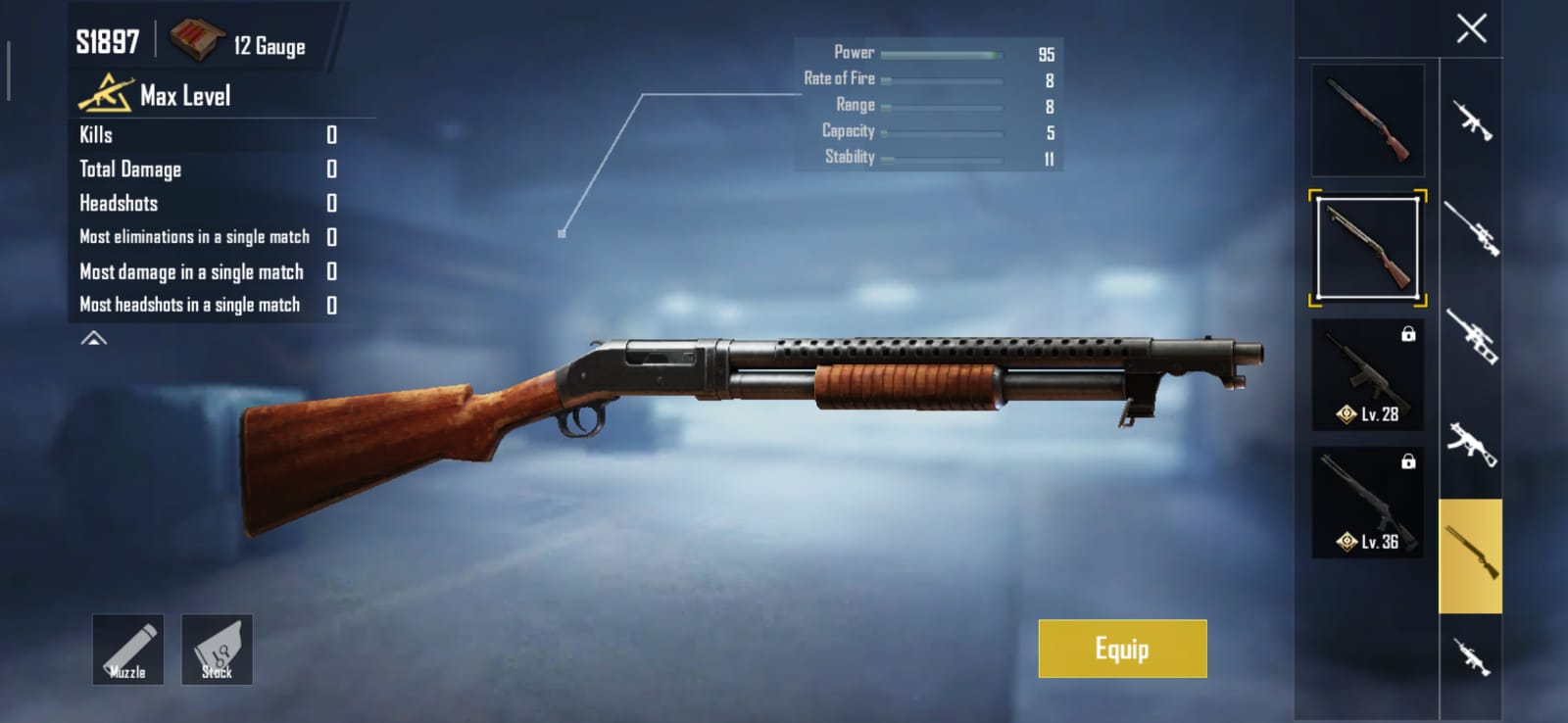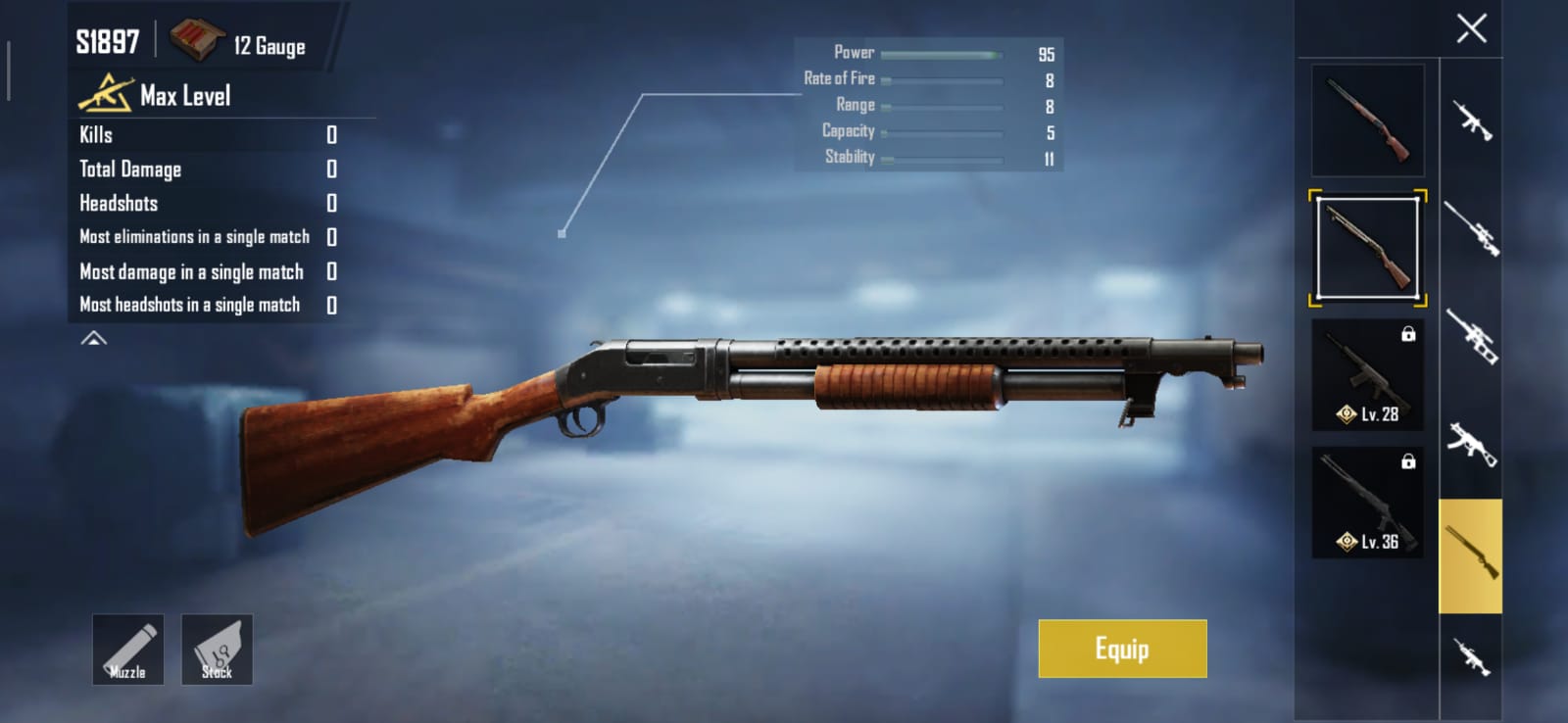 Shotgun become one of the types of weapons that are currently less popular among players. Although very strong in close combat, players prefer SMG and AR as their main weapon.
On update 2.0 this time, PUBG Mobile intends to strengthen weapons shotgun by providing a number of buffs. Here are the details:
Increase ratio hit damage shotgun from 1.25 to 1.5 for headshot and from 0.9 to 1.05 for shots to the limbs.
Upgrade damage long range when using weapons shotgun.
Increases S12K weapon capacity to 10 rounds.
Increase speed bolt–action S1897.
Upgrade damage Basic Sawed-off Shotgun.
6. Ranked Season New: C2S6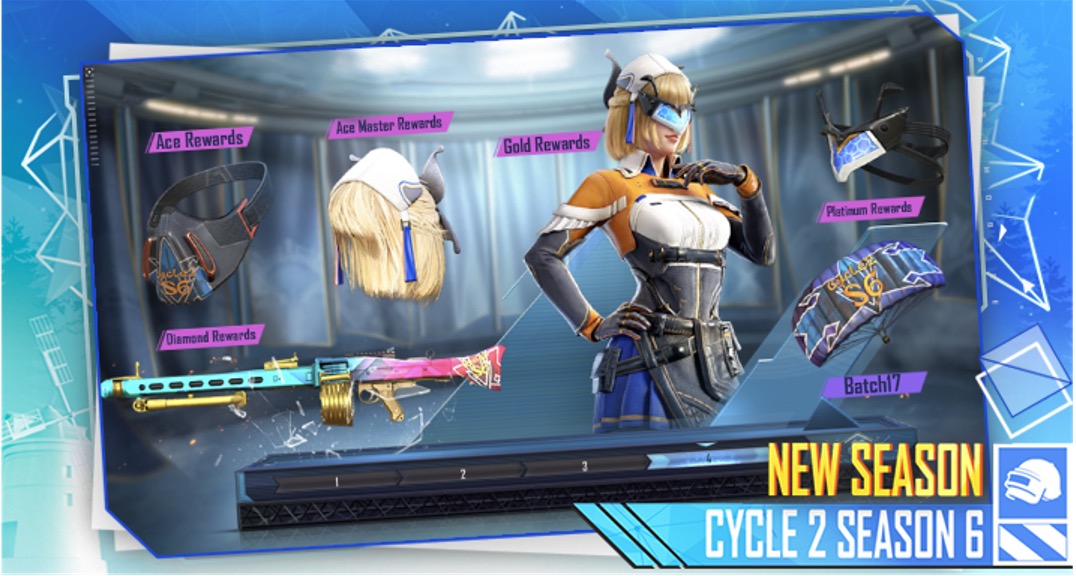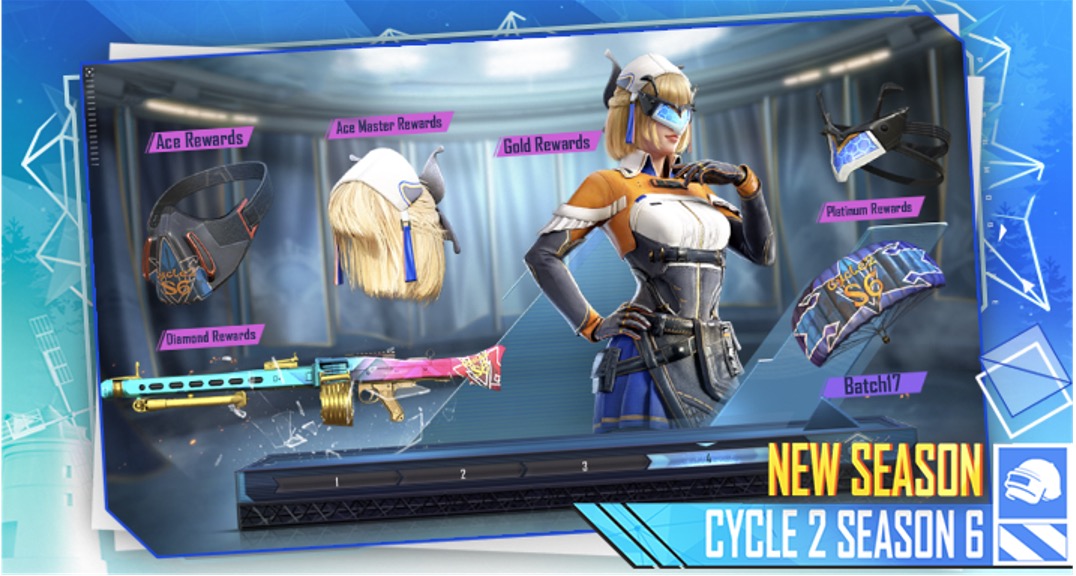 From 19 May – 18 June 2022, players can start push rank in the new season that is CYCLE 2 SEASON 5 (C2S6). Achieve rank high to get a series of exclusive rewards: C2S6 GlassesC2S6 SetC2S6 ParachuteC2S6 – QBU, C2S6 MaskC2S6 Cover.
The latest adjustments are also applied to the system ranking. From previously having 5 levels, now rank Bronze only consists of 3 levels (I/II/III) while Silver into 4 levels (I/II/III/IV), making it easier for new players to reach rank Gold.
Had trouble push rank in the previous season due to restrictions rank? Don't worry, because in this new season distance forms a team between rank has been relaxed to: Bronze–Platinum and Gold–Conqueror.
7. Royale Pass Month 11: Hidden Hunters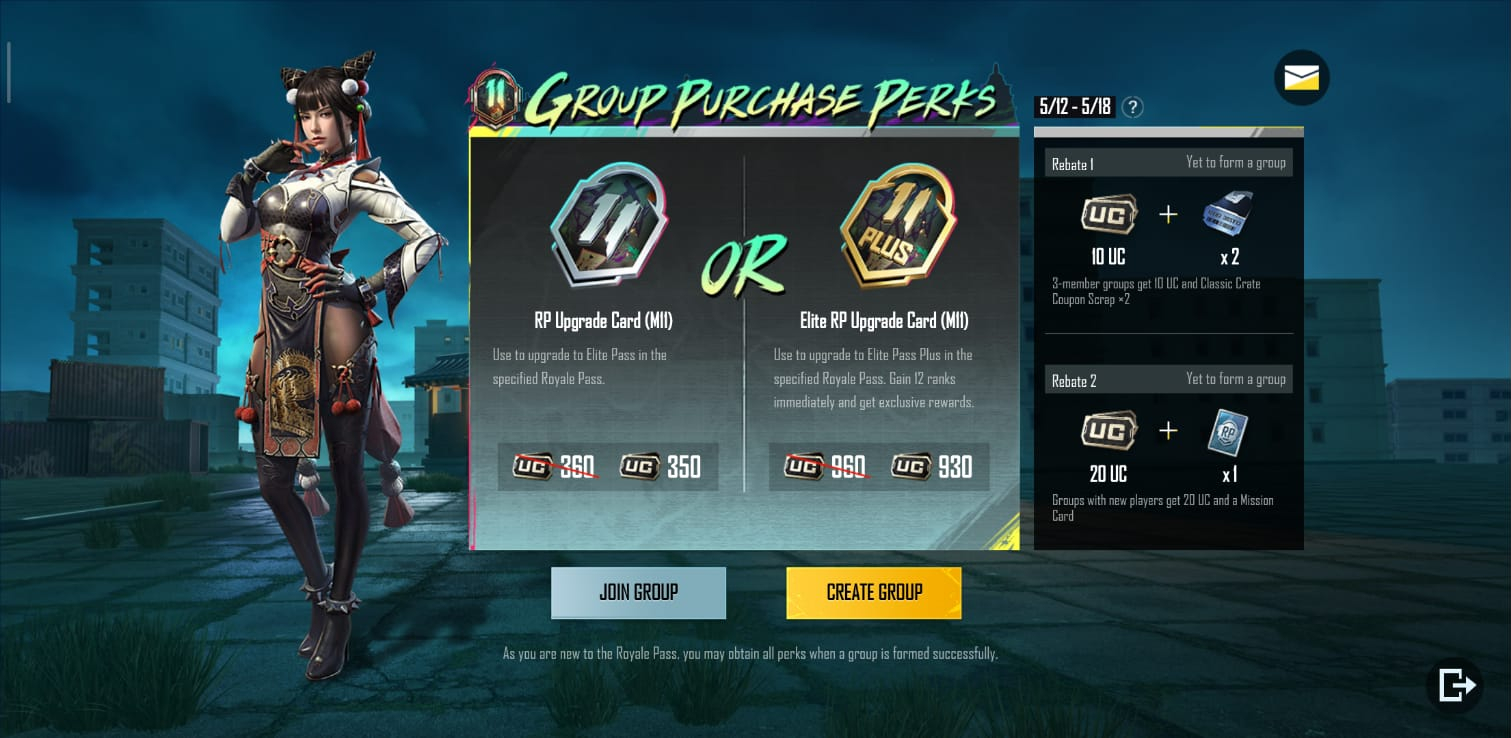 Royale Pass Month 11 (RP M11) entitled "Hidden Hunters" will be available from 19 May – 17 June 2022 to replace Royale Pass previously, "Micro Battle".
Upgrade Royale Pass-You become Elite Pass or Elite Pass plus to get various prizes limited as skin SCAR-L weapons, M16A4, UMP45, outfit set Elegant Finessealso Grand prize outfit set Purity Defender.
In order to be able to try this latest version, players must do update 50MB for iOS devices or 36MB for Android devices.
Also get prizes in the form of 3,000 BP, 100 AG, and skin Ultimate Trendsetter Helmet (3 Days) if you update the PUBG Mobile application to version 2.0 in the period 13-19 May 2022.