If you have ever owned an Android smartphone, then you probably remember the common navigation bar at the bottom of the screen. It is used to go back, etc.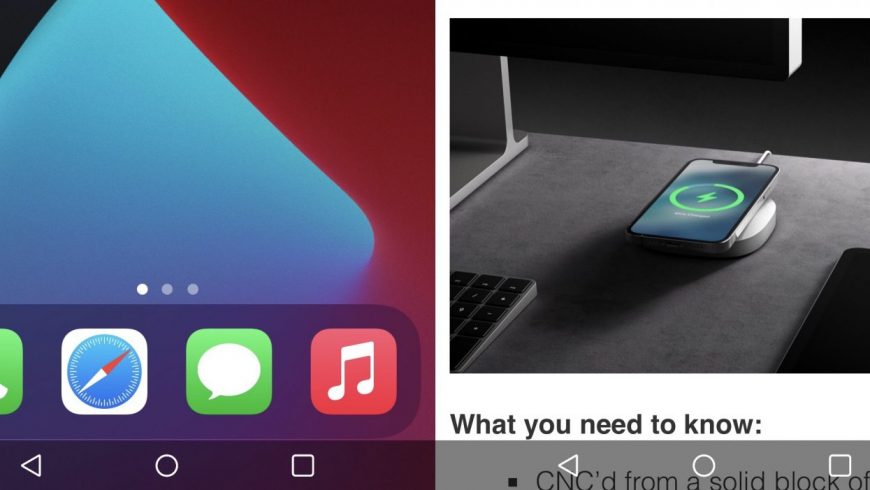 Some people like this navigation bar, while others hate it. If you are one of the first, then you will love the new jailbreak tweak AndroBar… The tweak adds such a navigation bar to the iPhone, and it is displayed throughout the system: on the lock screen, on the home screen, and inside applications. The line is not very striking, since it is translucent, but it helps to navigate the system more conveniently.
The AndroBar tweak can be configured through a separate section that appears in Settings after its installation: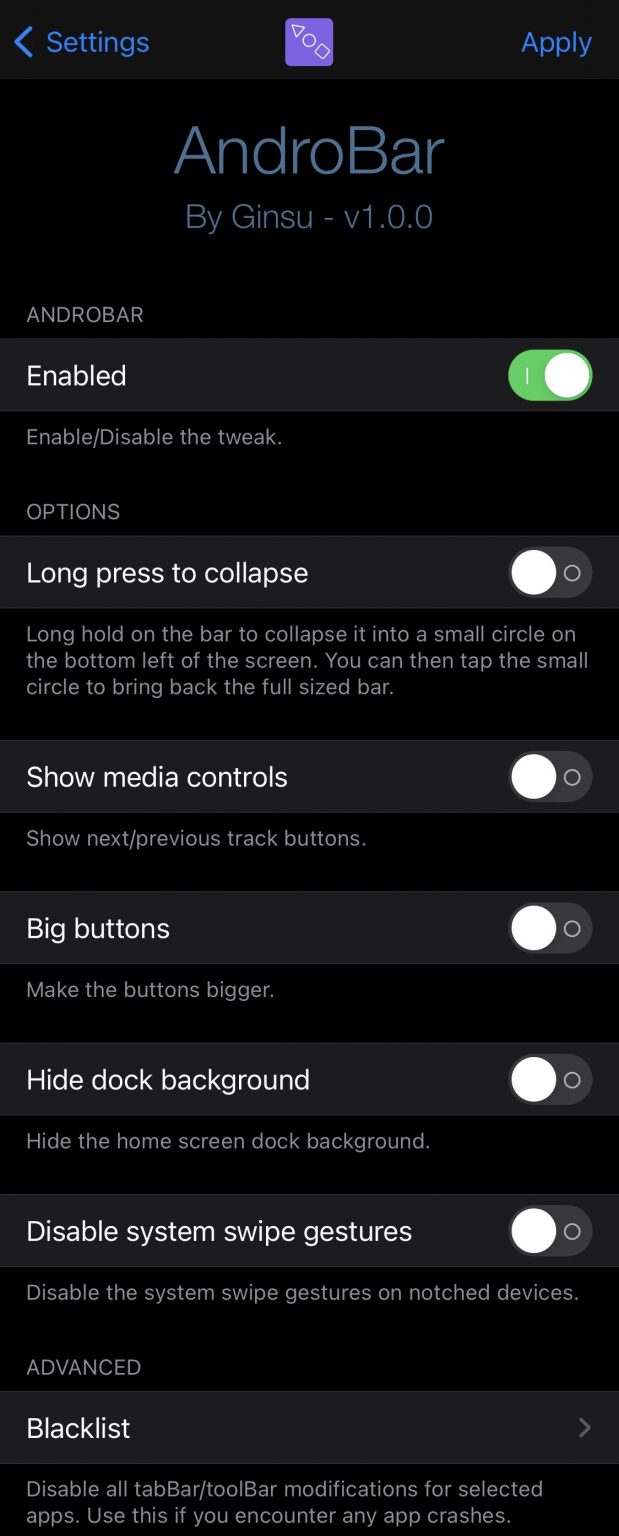 Here you can:
Enable and disable the AndroBar tweak.
Enable hiding the navigation bar.
Show or hide media controls.
Make buttons bigger.
Hide Dock background on home screen.
Disable system navigation gestures.
Disable some AndroBar features in specific applications.
Conveniently, with a pinch gesture, you can hide the navigation bar and display it again. You will be able to do this in full screen applications so that the line does not obscure the content.
If you like the tweak, you can download AndroBar from the Packix repository in any tweak manager. It works on devices with iOS 14 jailbreak.