A new Apple patent has emerged that talks about a combination of Magic Keyboard and trackpad that will also support the Apple Pencil across the entire surface of the device.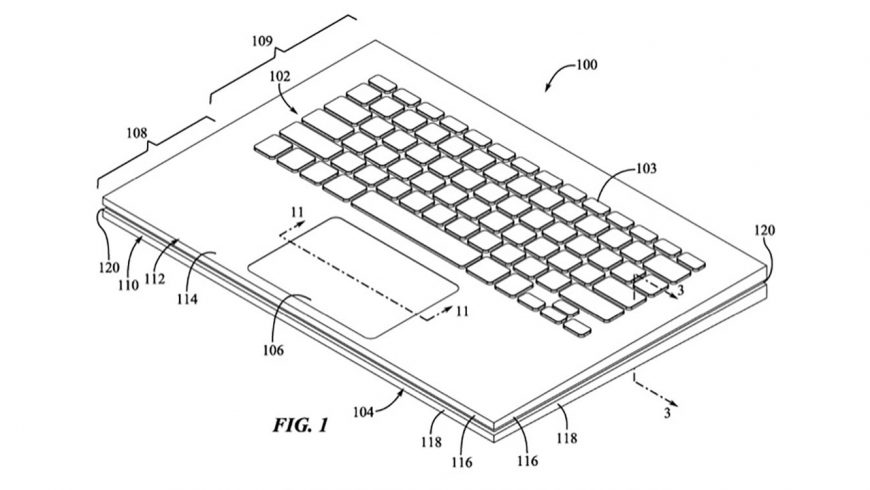 MacBook owners who are constantly switching between tablet and laptop will be able to make their work more convenient. Apple Pencil support will also allow you to use the accessory as a graphics tablet.
Apple is talking about how you can make a "flexible keyboard layer that will cover the keys." The illustrations show a keyboard with a trackpad, which has the same design as the Magic Keyboard.
There are also mentions of using a keyboard with a stylus. Moreover, it will be supported not only by the trackpad, but by the entire surface of the keyboard.
The user will be able to move his finger or stylus across all surfaces of the flexible layer to control the device.
Apple publishes many different patents, but not all of them are implemented. Let's see what fate awaits this idea.