Apple has been slowly investing in gaming content through its Apple Arcade service, but there is still a huge game controller market that Apple could enter – and probably will. The company's latest patents show that it plans to introduce its own game controller.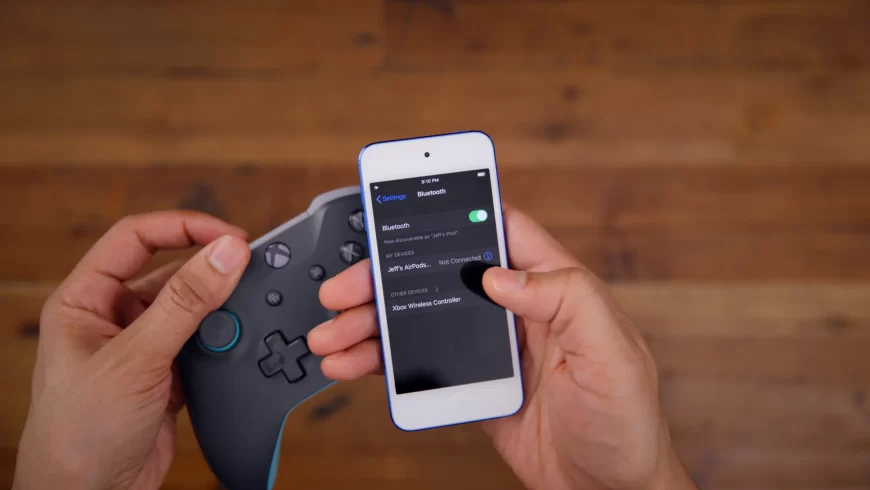 In the past weeks, Apple has filed patents related to game controllers with the US Patent & Trademark Office and the European Patent Office. The patents say that the project is still quite experimental, as the illustrations show different types of controllers. The first patent was published on March 31st and the second on April 10th.
In one of the concepts explored by Apple's engineering team, the company shows off an accessory similar to the Nintendo Switch's Joy-Con, in which the controller is split into two different parts that can be attached to the sides of the device. It should work with both iPhone and iPad, portrait and landscape.
The second option is exclusive to the iPhone and will work as a foldable case with buttons inside. In addition, the case will also have a small built-in display for displaying additional gaming content or even a touch keyboard.
Last but not least, the patents show a third game controller with a more classic joystick design. It will work with all Apple devices such as iPhones, iPads and Macs via Bluetooth and will have a dedicated switch to enable Game Mode on the device or even answer a call while playing.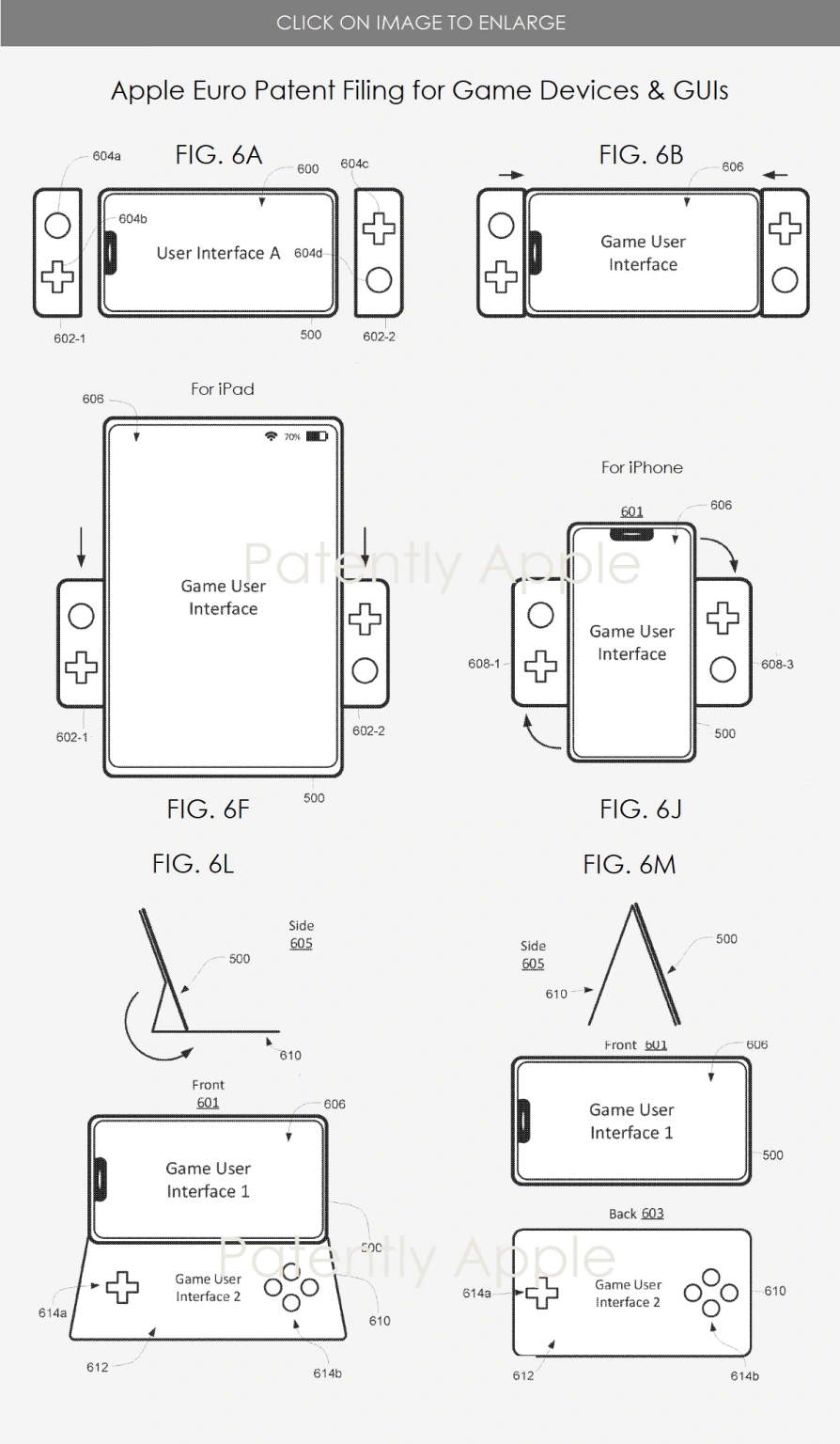 It is worth noting that this is not the first time that Apple is going to release its own gamepad. Back in 2020, Twitter user @L0vetodream also reported that Apple was working on a joystick, but nothing more has been said since. Apple's gamepads would be very relevant given that Apple already has its own Apple Arcade gaming service and Apple TV set-top box.