Developers Infinity Ward and Activision have officially announced their newest Call Of Duty game, Call Of Duty Modern Warfare 2, will be released soon. This game is a sequel to the previous game, Call of Duty Modern Warfare. This has been confirmed through the official account which shows the Logo for the game along with its title which is rumored to be released this year 2022. Even though it's just a game logo, there are some details that go unnoticed, but some users who take a closer look can notice it. For a few seconds, you can see the logo of Task Force 141, a group led by Captain Price where we found characters like John "soap" McTavish, Simon "ghost" Riley, Kyle "Gaz" Garyk.
In the absence of official confirmation, rumors regarding the plot of Modern Warfare 2 suggest that this special forces group will travel to South America to stop the dangerous Colombian cartel. It's odd, again, to take territory into account, because in the original MW2, Task Force 141 traveled to Brazil.
Call Of Duty Modern Warfare 2 was developed by Infinity Ward which was previously held by developer Treyarch. Treyarch, who is in charge of the Black Ops series, will already be busy with installments arriving in 2023, the year we will finally see Microsoft lead Activision Blizzard to determine the future of several important franchises. It should also be noted that this game is not a remake of COD: Modern Warfare 2 (2009), but rather as a sequel that will continue the story of COD: Modern Warfare (2019), but of course with new concepts and themes that have never been adapted into the Call game. of Duty before.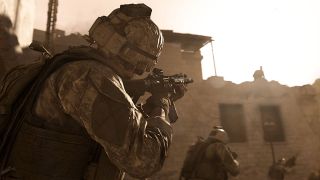 The new premium Call of Duty games aren't the only shooters Activision is planning for the property this year; a new Warzone game, shooter, free-to-play with battle royale elements, is also coming in 2022. The original Call of Duty: Warzone released in March 2020, and was part of the previous Modern Warfare season 2 content. Since then, Activision and developer Raven Software have updated Warzone with content from Call of Duty: Black Ops: Cold War and Call of Duty: Vanguard.
As previously explained, currently information about Modern Warfare 2 is still quite limited, so many details are still unknown, such as the game's release schedule. However, according to rumors, Modern Warfare 2 will be released earlier than the previous schedule to cover losses caused by the previous game, namely COD: Vanguard.
That's a little explanation about the Call Of Duty Modern Warfare 2 game which will be released this year which will be followed by Warzone but it is still unknown when it will be released to the public later. Let's just wait for the continuation of the latest update for fans of the Call Of Duty game, of course.