The Win key on the keyboards of PC-compatible computers appeared after the release of Windows 95. It is usually located between the left Ctrl and Alt, as well as AltGr and ≣ Menu. In Windows, this key is used to bring up the Start menu, but it can also be used in other convenient combinations. We will talk about them in this article.
Call panel with emoticons/emoji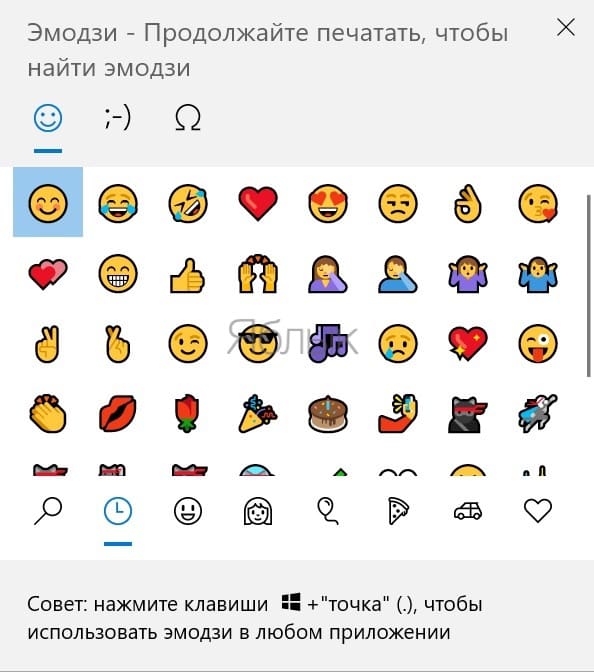 Recently, we have become accustomed to accompanying the text in the course of communication with emoticons, which have evolved into much more graphically visual emoji. In the process of typing, you can quickly insert them by calling a useful panel with several dozen elements divided into groups. Click Win + ж and a set of emoticons will appear in front of you, click on the one you need, and it will immediately appear in your text.
Taking screenshots in Windows
There are quite a few smart apps for taking screenshots. But Windows has its own, simple, but no less effective tools. You can at least mention Scissors. But there is another built-in tool, even simpler. It is invoked with a key combination. Win + Shift + S. In fact, the utility has four options for taking a screenshot, which is most often enough: a rectangular fragment, a fragment of an arbitrary shape, a window fragment, or a full-screen fragment. And then with the help of the mouse you just need to select the required area, and it will immediately be copied to the clipboard. It remains to insert its contents into text or into the desired application, including graphics for processing.
Launching Explorer
Explorer is a simple file manager, for which it seems to make no sense to create a separate shortcut, but which is periodically needed: view the contents of disks, copy the necessary information. You can quickly launch the application using a keyboard shortcut Win + E.
Quick Cleanup Desktop (show Desktop)
In the process of interacting with the computer, we fill the workspace with numerous windows. To immediately see your desktop and not minimize all windows individually, press the key combination Win + D.
Remote Assistance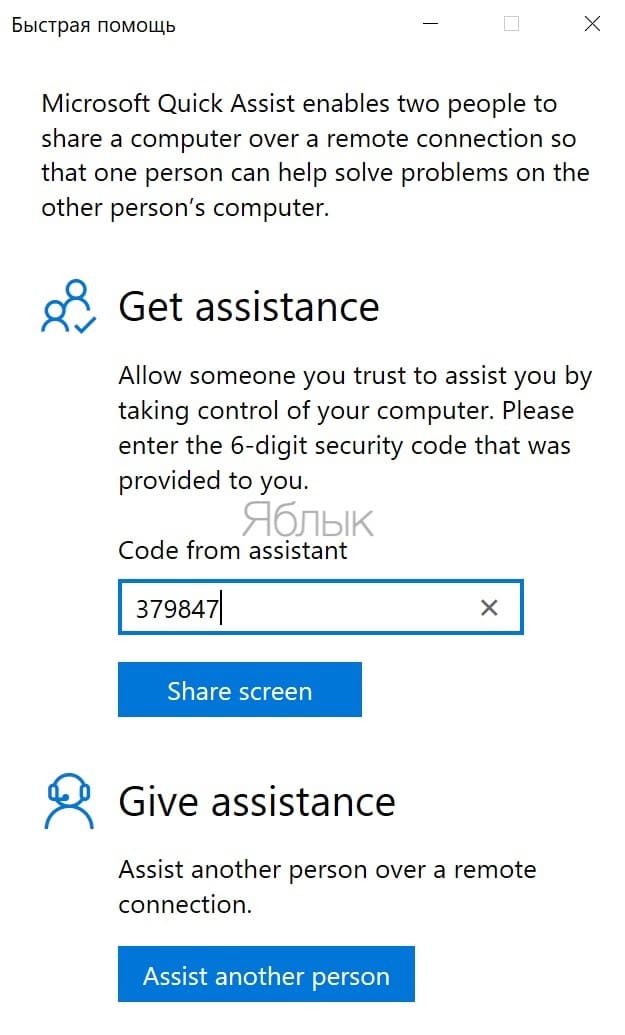 Remote access technologies to a computer for the average user seem too complicated. And besides, it requires the installation of additional software. In fact, the desired function is already in Windows, and it works very simply. Press key combination Win + Ctrl + Q. It activates the Quick Help window. With it, you can either give access to your computer by entering a 6-digit code, or help another person.
Special abilities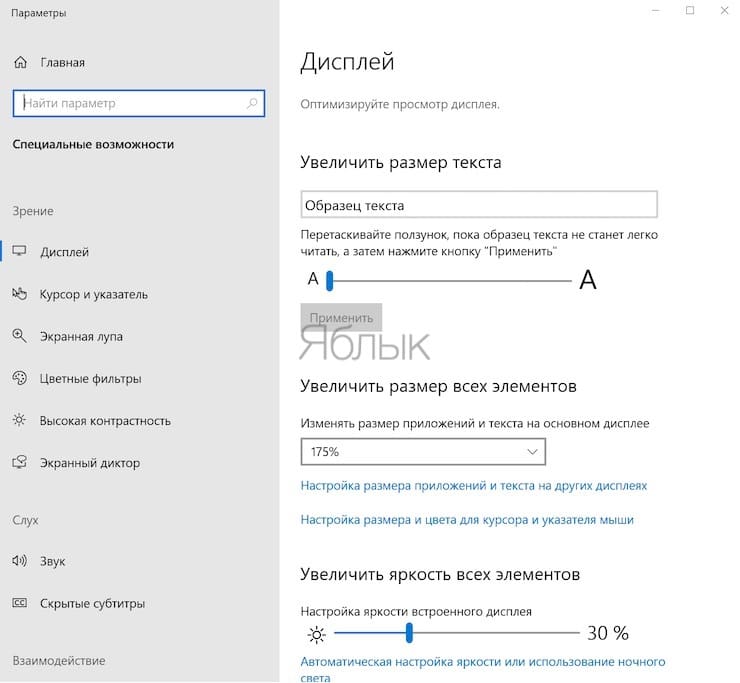 The accessibility panel is hidden deep in the system settings, users rarely go there. In the meantime, there's a lot of good stuff in there. Click Win + U and you can quickly adjust display settings, increase brightness, mouse pointer size, and more.
Switching the text language
If you suddenly forgot or don't even know how to switch the input language on this computer, then use the keyboard shortcut Win + Space. It will change the input language. Please note that you must not press simultaneously, but first Win and only then Space.
Magnifier

Many Windows users are aware of the existence of this tool but find it useless. Meanwhile, it is very useful for people with poor eyesight, or when you need to consider some element of the window. With a combination Win + «+» you can call the "Magnifier", and only then, by pressing the "+" or "-" keys, zoom in. To return from this mode to the normal scale, it must be reduced to 100% and then close the window of the screen magnifier.
Computer search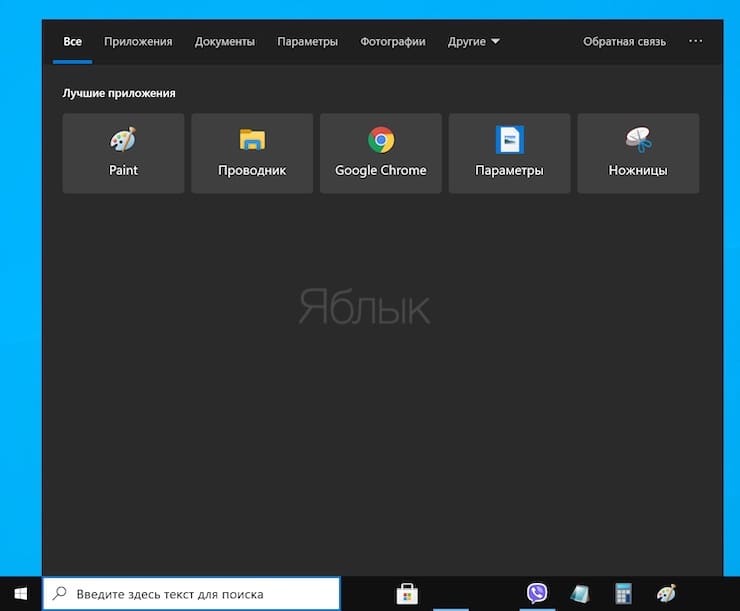 The search tool in Windows has evolved a lot, now it's really useful. You can place the search box directly in the Taskbar, or you can not overload the interface and call the utility with a simple click Win + S. You can search for both folders and programs.
Switch between taskbar windows

The famous Alt + Tab combination has a good alternative – Win + T. With it, you can switch between programs located at the bottom of the taskbar. Just stop at the item you want, press enter and you will launch this application.
Working with the clipboard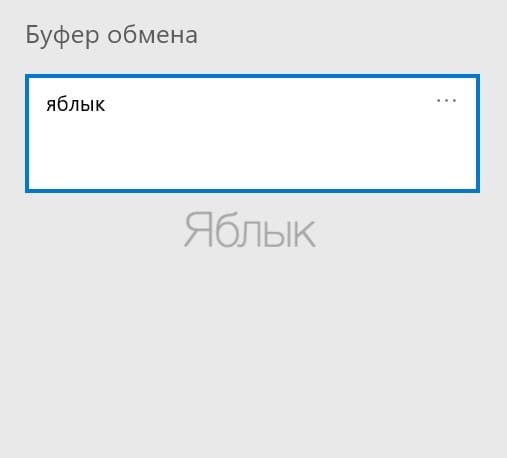 Typically, for the user, the clipboard is a kind of space where copied elements are temporarily placed. But Windows allows you to look inside – what is stored there and what has fallen before. Using a key combination Win + V you will be able to view the previously copied elements and, by clicking, use them again. But this combination must first be activated, for this, go through the menu Parameters → System → Clipboardand then move the slider to the On position.
Calling the system menu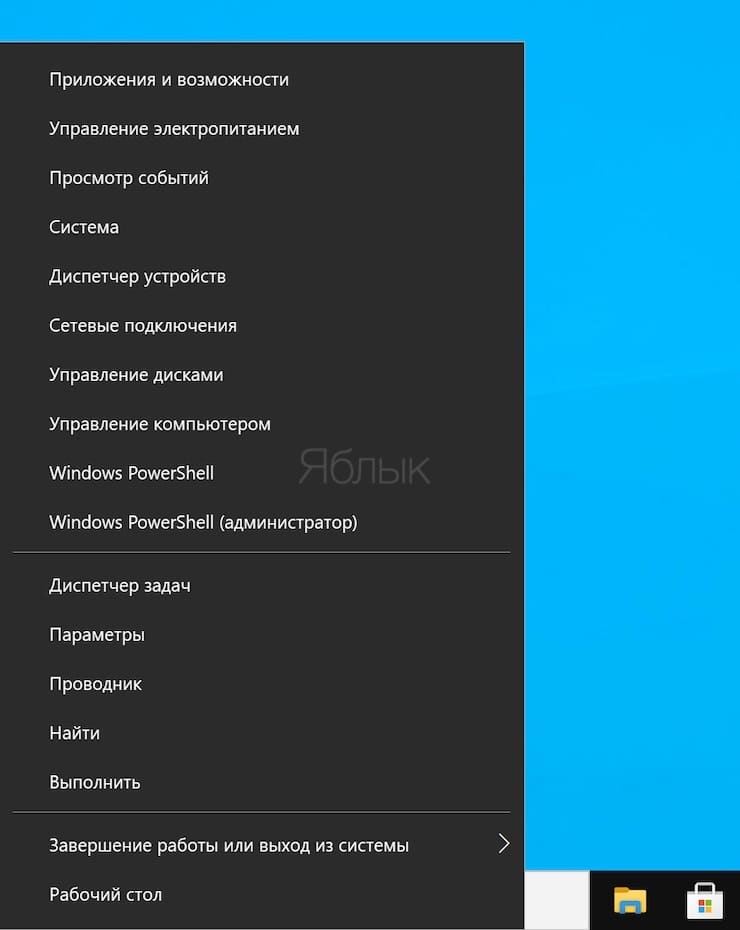 The Start button doesn't just bring up a menu with installed programs. If you right-click on it, an additional menu will appear with the most important system functions and options: Task Manager, Network Connections, Disk Management, etc. The keyboard shortcut duplicates this action. Win + X.
System properties window
To quickly view the properties of your system, press the key combination Win + Pause. You will see the main characteristics of your computer: processor model and frequency, amount of RAM, computer name, OS version, and others.
Tiles of all running apps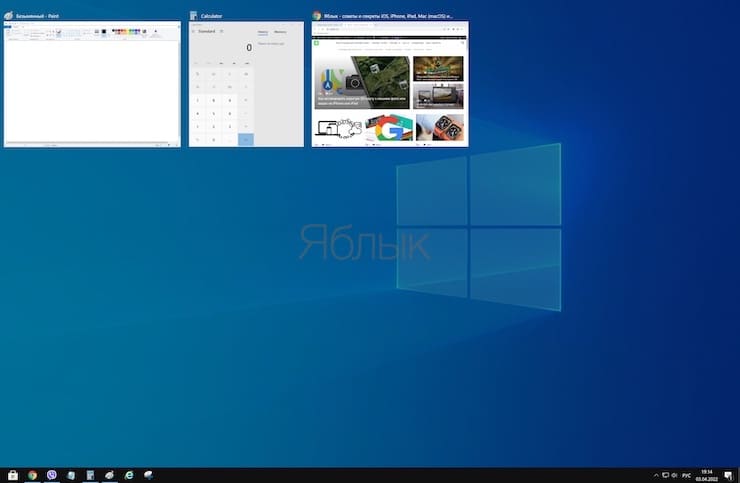 And if the Alt + Tab combination helps to navigate between open applications, then Win + Tab will show in the form of tiles in general all open windows. And then you can select the desired mouse by clicking on it.